Today's meatless recipe is
Baked Eggs With Spinach
. A simple healthy dish that is quick to make and delicious to eat. My only complaint is that it was a little juicy. Next time I might drain the tomatoes just a bit. I just realized the ingredients list says to drain the tomatoes. That shows how much I follow recipes exactly.
Recipe inspired from
my recipes
and originally from
Ingredients
1
clove garlic, finely chopped
1

14.5-ounce can diced tomatoes, drained

(I used diced tomatoes with Italian seasoning.)
Kosher salt and pepper
2
8-ounce bunches spinach, trimmed
8
eggs, separated (yolks kept whole, if possible)
I used diced tomatoes with Italian seasoning.
Heat oven to 400 degrees.
Begin by heating oil in a pan and cooking the garlic for 1 minute. Add the tomatoes, salt, and pepper and simmer for 3 mins.
Add the spinach and cook until it wilts. It should only take a minute.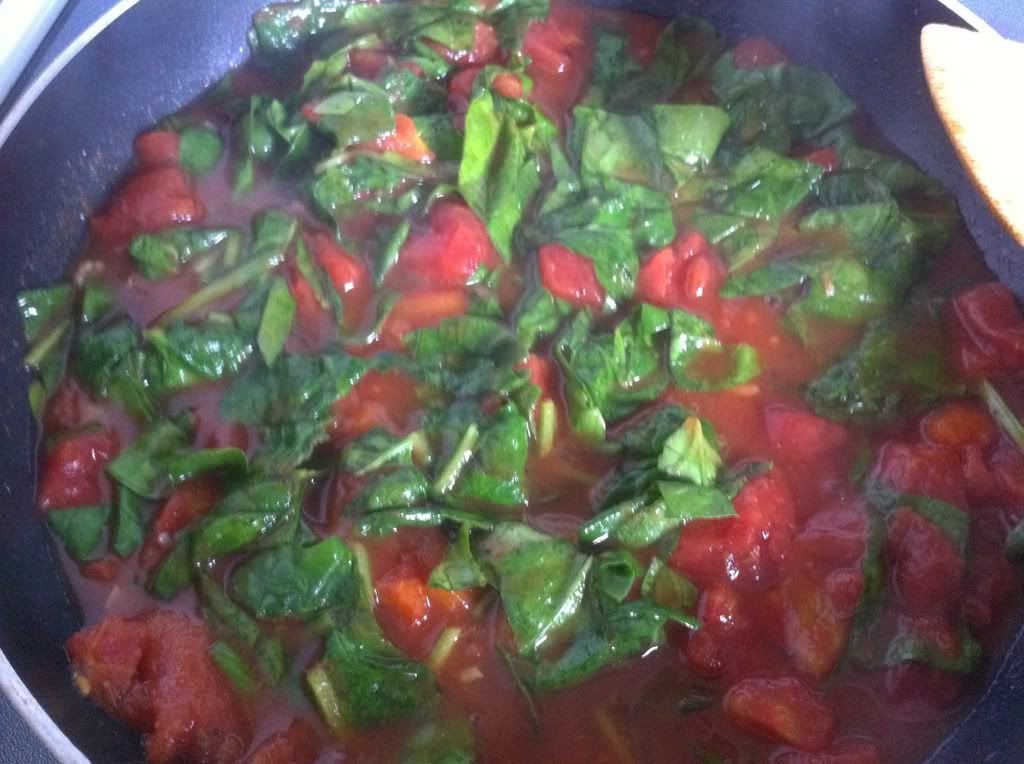 Pour the mixture in a 2 qt baking dish that you sprayed with Pam.
Next crack the eggs into a dish. I added a little milk and green onions to the eggs. The original recipe says to separate the yolks but I just whisked them all together.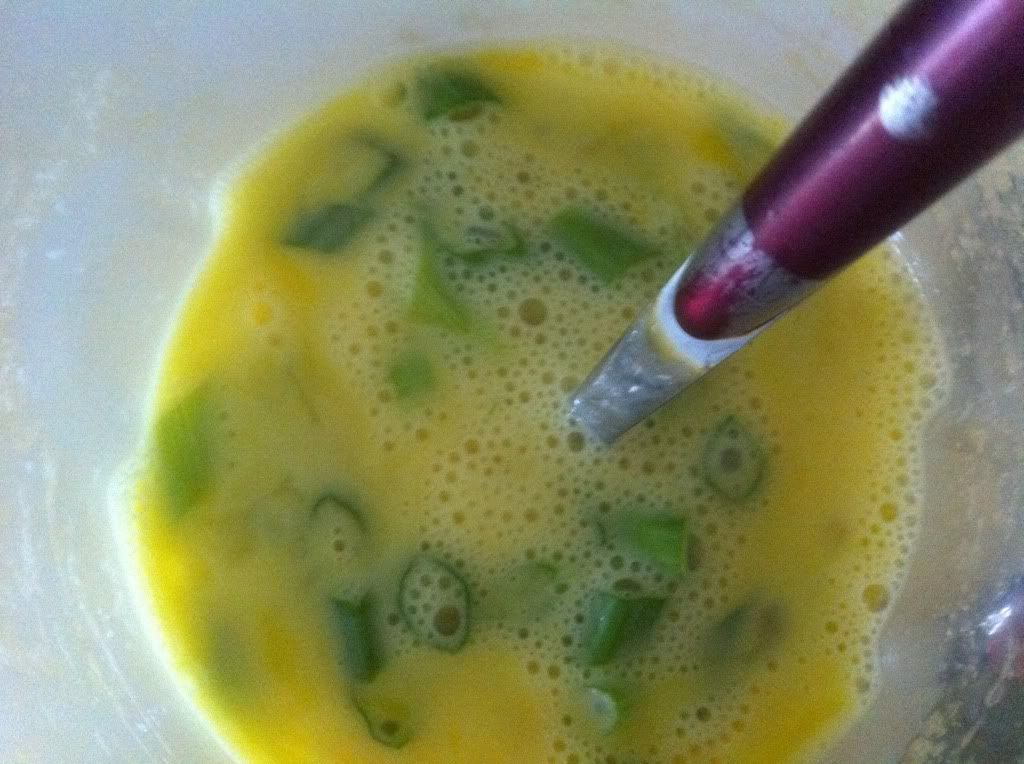 Once you whisk the eggs pour them on top of the spinach mix. Bake for 20 minutes until eggs are set.