I was recently given the chance to try
Tropical Traditions virgin coconut oil
. All I can say is this is great stuff. From the moment you open the jar you are in coconut heaven. The oil smells so good you just want to taste it. Don't taste it by the way. I did and it tastes like oil and not the sweet smell of coconut.
I decided to try this oil by making a
banana bread recipe
that I found on Tropical Traditions
recipe blog here
. I traded out the whole wheat flour for white flour (it was all I had). I also replaced the 2/3 cup of flour for a 1/2 cup oatmeal. I did not have any shredded coconut either.
While making this I had to resist the urge to eat the batter itself. The coconut has such a strong sweet smell, which makes me hungry to try it.
When I finally got to taste that first bite of banana bread I was in heaven. The bread tasted great. It was soft, moist, and didn't have a strong coconut flavor like you would assume. I believe this is the best banana bread I have ever eaten and I blame the oil. I see a lot of banana breads in my future.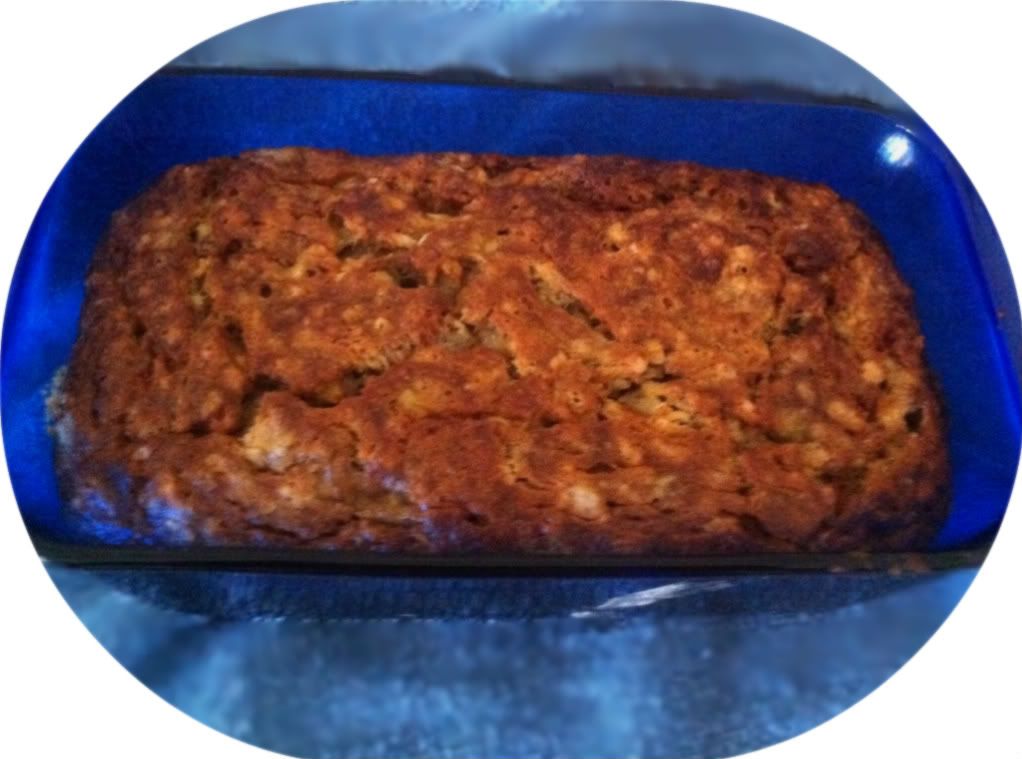 You can use this oil for anything that you cook sweet or savory. I urge you to check out
Tropical Traditions coconut recipe blog
for many other great uses for this oil.
Here is a video showing you how this wonderful oil is made in the Philippines.
Thanks to Tropical Traditions for letting me try this coconut oil. They are also going to give one of my readers their very own jar of virgin coconut oil.





You can find this recipe and more on their

free coconut recipes blog.
Buy it:
Buy
32-oz. - Gold Label Virgin Coconut Oil - 1 quart
Bonus, get a FREE gift, "
Virgin Coconut Oil: How it has changed people's lives and how it can change yours!
" with your first-time purchase.
To enter click

HERE
Disclaimer: Tropical Traditions provided me with a free sample of this product to review, and I was under no obligation to review it if I so chose. Nor was I under any obligation to write a positive review or sponsor a product giveaway in return for the free product.