Brothers-All-Natural
fruit crisps are the perfect snack, made only of 100% real fruit with no added sugar or preservatives.
This is not your typical dried fruit.
Brothers-All-Natural
is freeze dried, a process that removes almost all water from the fruit while keeping the cell structure and nutrients intact.
Because of this process the fruit crisps are shelf stable for at least a year without the added preservatives that traditional dried fruit contains.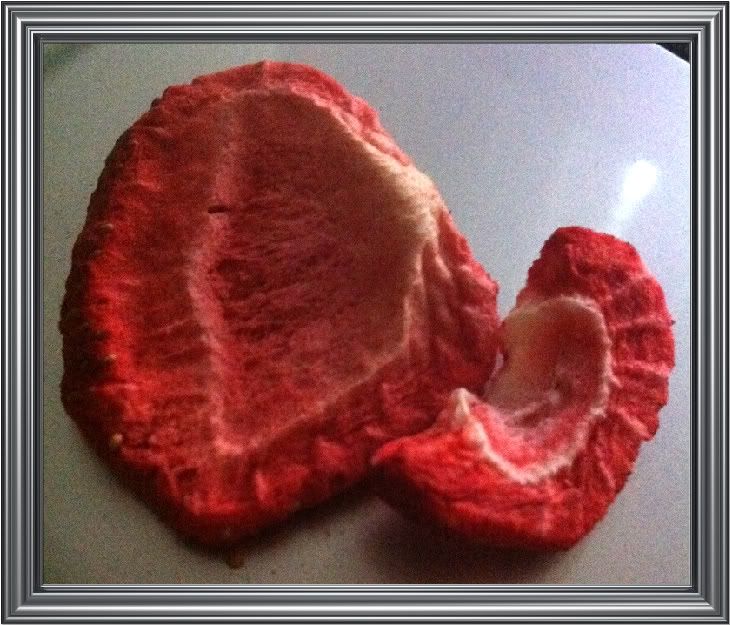 Here you can see that the strawberry has retained its shape.
It is not shriveled nor has it shrunk.
Brothers-All-Natural
fruit crisps come in 11 flavors: Fuji apple, apple cinnamon, banana, strawberry banana, Asian pear, white or yellow peach, pineapple, strawberry, organic strawberry, mixed berry, and mandarin orange.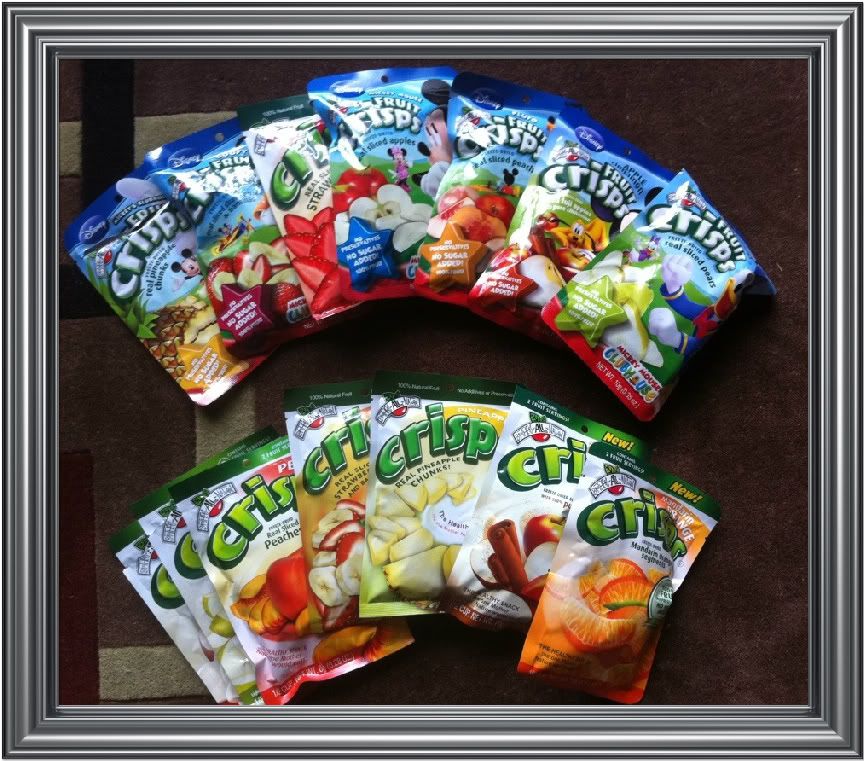 After trying out all the flavors I am very happy with this product. The texture is not what you would expect from dried fruit. Your first bite is crispy like a potato chip. Once your mouth re-hydrates the fruit it becomes chewy. The fruit tastes pretty close to the fresh version. I did find them to be on the tart side but still taste great. Apple and pineapple are my favorites.
While I love my junk food I do prefer to eat healthy the rest of the time. I love that when I eat a bag of these fruit crisps I am actually eating two servings of fresh fruit.
The fruit crisps are 100 percent real fruit with no added sugar or preservatives. Each single serving bag contains two servings of fresh fruit and only has 30-80 calories.
Even better, the fruit crisps are peanut/tree nut free, gluten free, soy free, dairy free, and non GMO( genetically modified organism).