Meatless Monday
is a campaign started to reduce the risk of preventable disease by cutting back saturated fat. My goal is to bring you a meatless recipe every Monday. The first
Meatless Monday
recipe is Roasted Vegetables. I love vegetables and I love them even more roasted. Roasting the vegetables brings out the sweetness in them.
Ingredients
Any vegetables you like. I used Zuchiini, butternut squash, bell pepper, onion, and carrots.
2 Tbs rosemary
2 tsp thyme
1/4 cup olive oil
2 Tbs basalmic vinegar
salt
pepper
Preheat oven to 475 degrees. Chop all your vegetables into 1/2 inch pieces.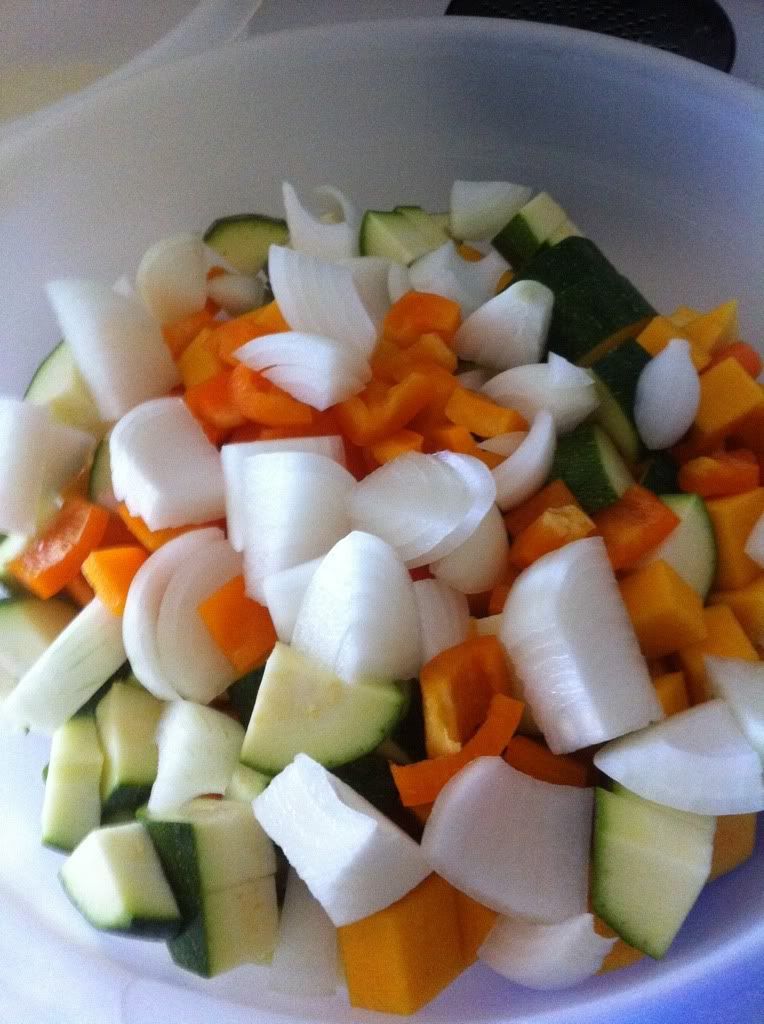 Combine rosemary, thyme, salt, pepper, oil, and basalmic vinegar and pour over vegetables. Mix together, don't be afraid to get your hands dirty.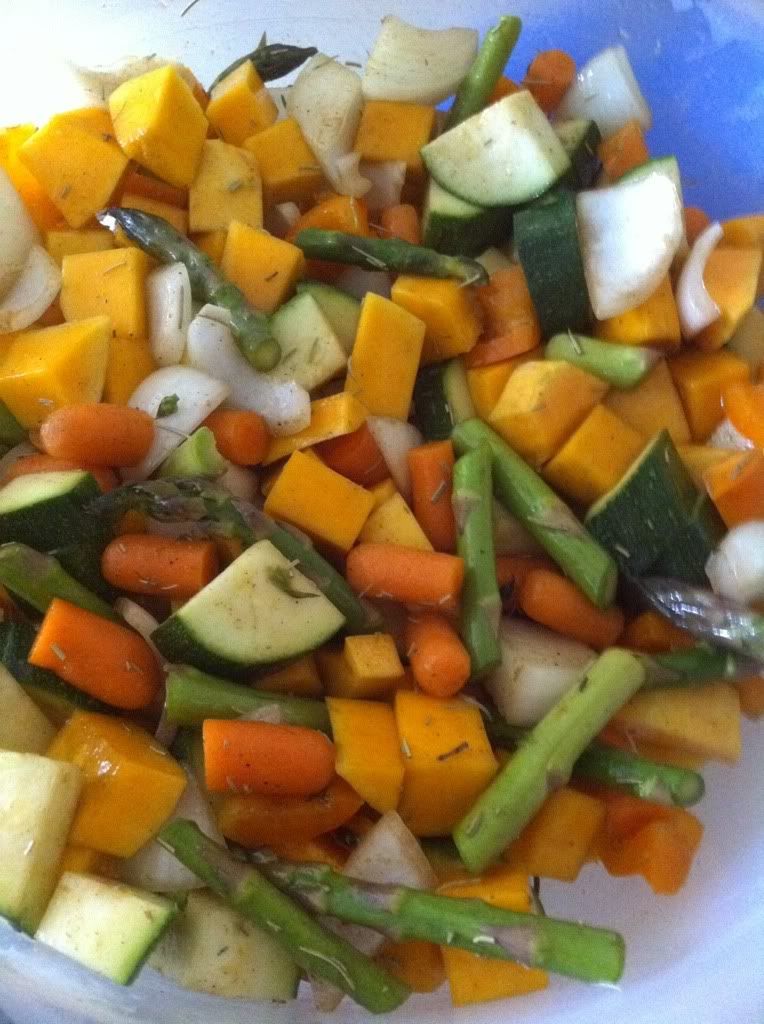 Pour into two 13x9 inch baking dish. Bake in oven for 35 to 40 min, stirring every 10 min.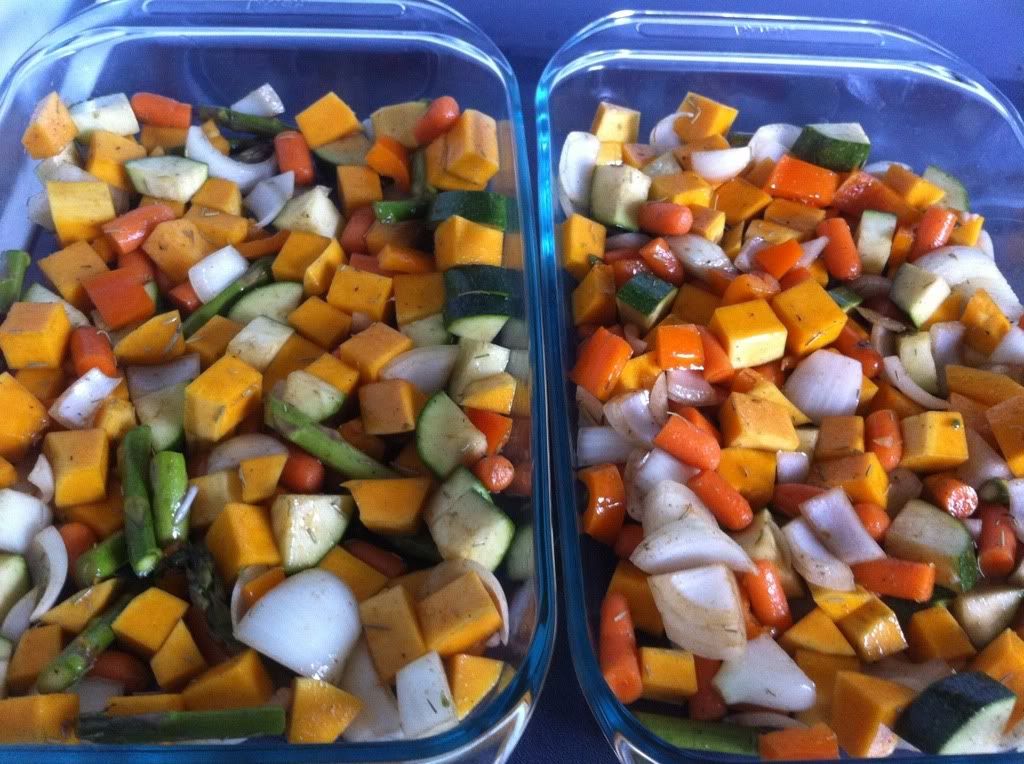 Serve.