This recipe I owe a big thanks to the dough boy. That's right I found a great meatloaf recipe from Pillsbury. Who would have thought.

This isn't your traditional meatloaf recipe. First it uses turkey instead of beef. It also uses oatmeal. This is a much healthier option than breadcrumbs. Did you know oatmeal is a good source of fiber and protein its also a great milk producer for those breastfeeding mommies out there.

Now the ingredient that really shocked me is apple juice. That's right I used apple juice in my meatloaf. Trust me I was a bit nervous because I've never used juice in a meatloaf before let alone apple juice.
This meatloaf came out flavorful and moist, which isn't easy when cooking with turkey.

I used all the ingredients below except I exchanged the sage for marjoram and the red pepper for orange pepper.


INGREDIENTS

1 1/2lb ground turkey breast

3/4 cup old-fashioned or quick-cooking oats

1 small red bell pepper, finely chopped

1/2 cup apple juice

3 teaspoons onion powder

1 teaspoon salt

1 teaspoon dried sage leaves, crushed

1/2 teaspoon pepper

1/4 teaspoon garlic powder

2 tablespoons apple juice




Heat oven to 375. Spray a

muffin pan
with
Pam
. Mix all ingredients together except for 2 TBS apple juice. You might want to take out the turkey ahead of time. Mixing cold turkey hurts. This time I remembered to take out the turkey but then I added cold apple juice. Ouch!!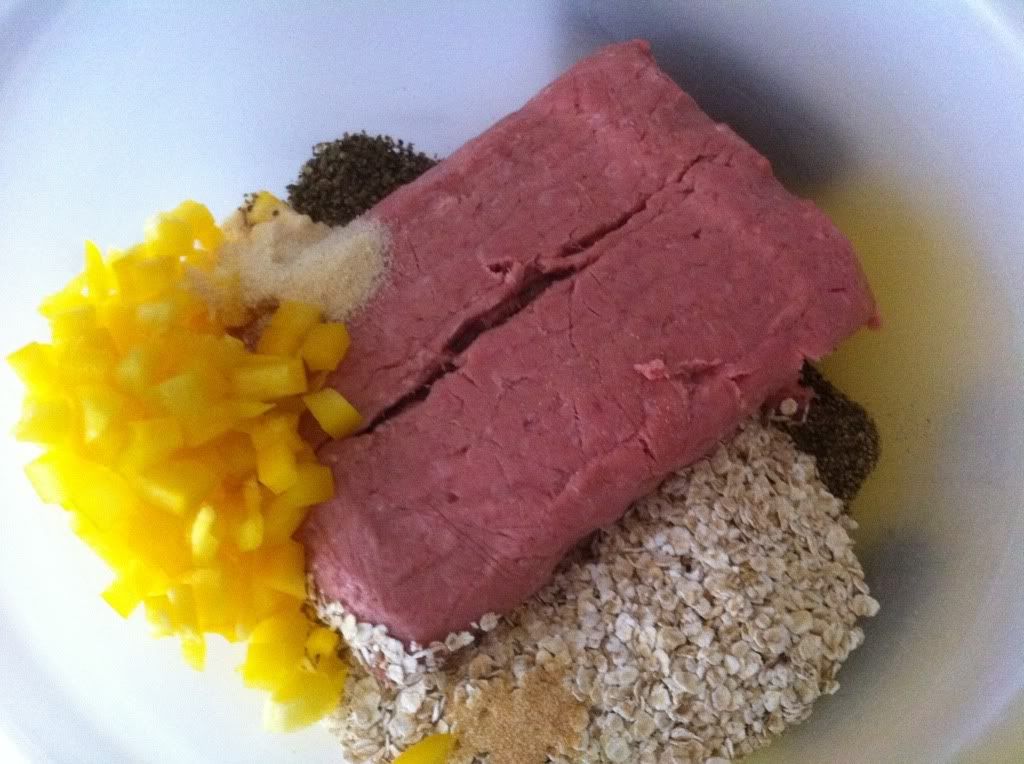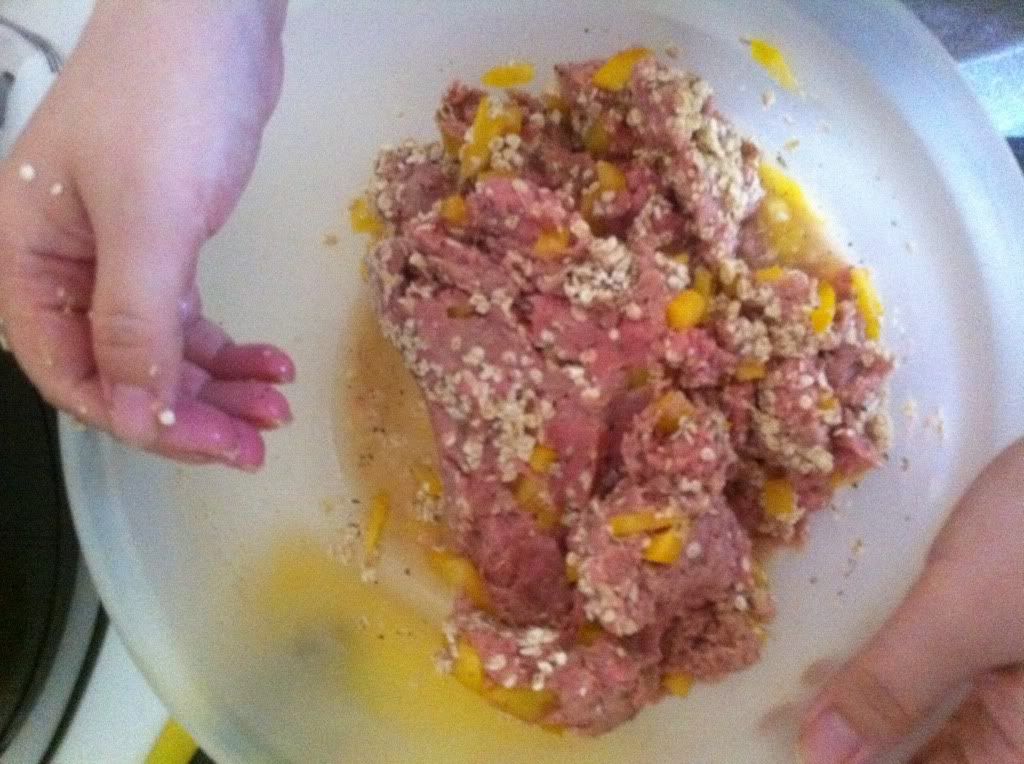 Add the mixture to your muffin pan. Take the two TBS of apple juice and spread on the tops of the meat loaves.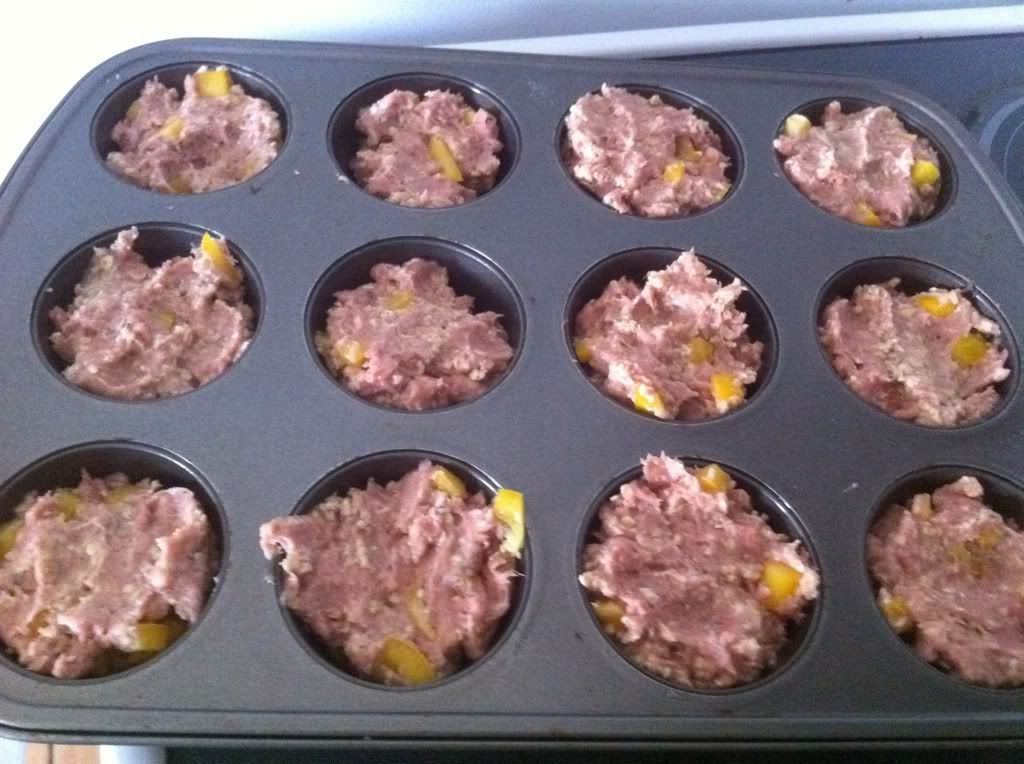 Bake 20 to 30 min until cooked thru. I served mine alongside roasted asparagus and sweet potato These are the perfect portion size and are a great freezer recipe.