This is one of my favorite ways to have chicken. It is full of flavor and juicy. You can use any mixture of spices you like as well.

Ingredients I used

Paprika
Rosemary
Salt
Pepper
Thyme
Parsley
Olive oil
Chicken breasts

First heat your oven to 375
Next make your rub by combining all dry ingredients. You will need enough of each spice to cover the amount of chicken you have. Add the oil until it looks spreadable. Rub this on chicken. You can let this marinate or just begin cooking.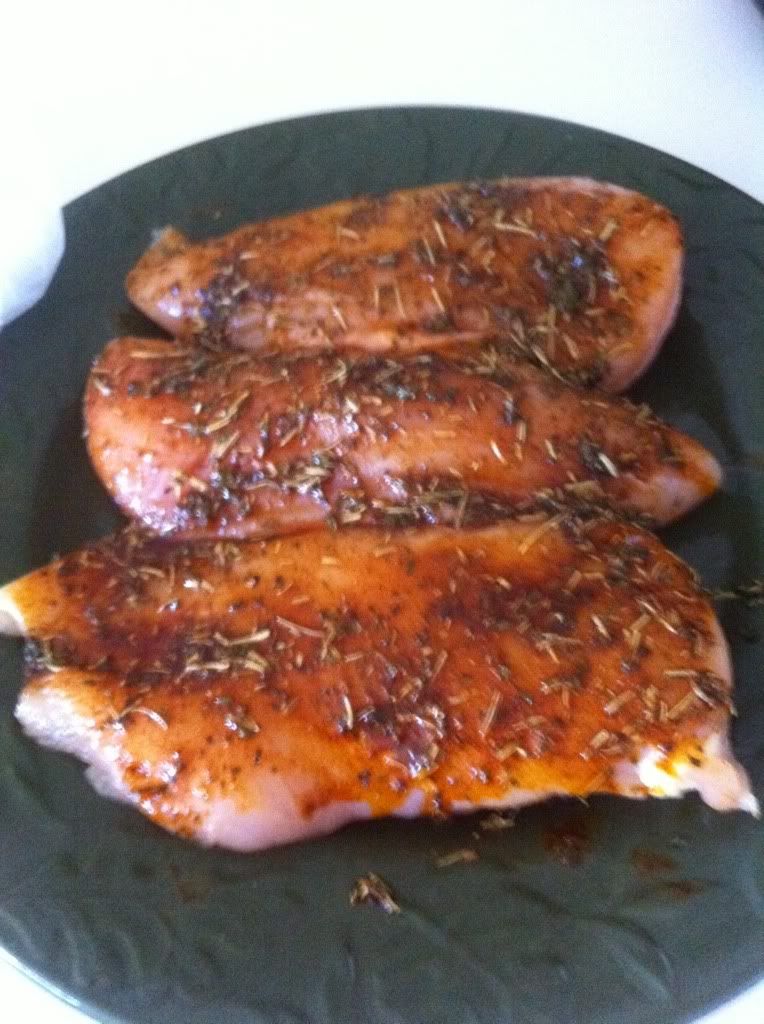 You will need a skillet that can go into the oven. I use a big nonstick skillet. Put the skillet on the stove on med high. Once it is hot enough put the chicken on and cook 3 mins on each side until browned.
Take the skillet and put it in the oven and roast for 20 mins.

Check to make sure chicken is cooked through, using a thermometer it should read 170. Let the chicken rest for 5 mins and serve.