Once again it has been awhile since I have posted. The reason for this is me trying to get used to being a new mom. I don't have much time to myself or much time where I have both my hands free to do as I please. My baby has always been a high need baby. He started out colicky and now he is just fussy. He is going through teething so I don't blame him, it just makes it hard for me to get on here and post.
So without further ado here is my baby boy: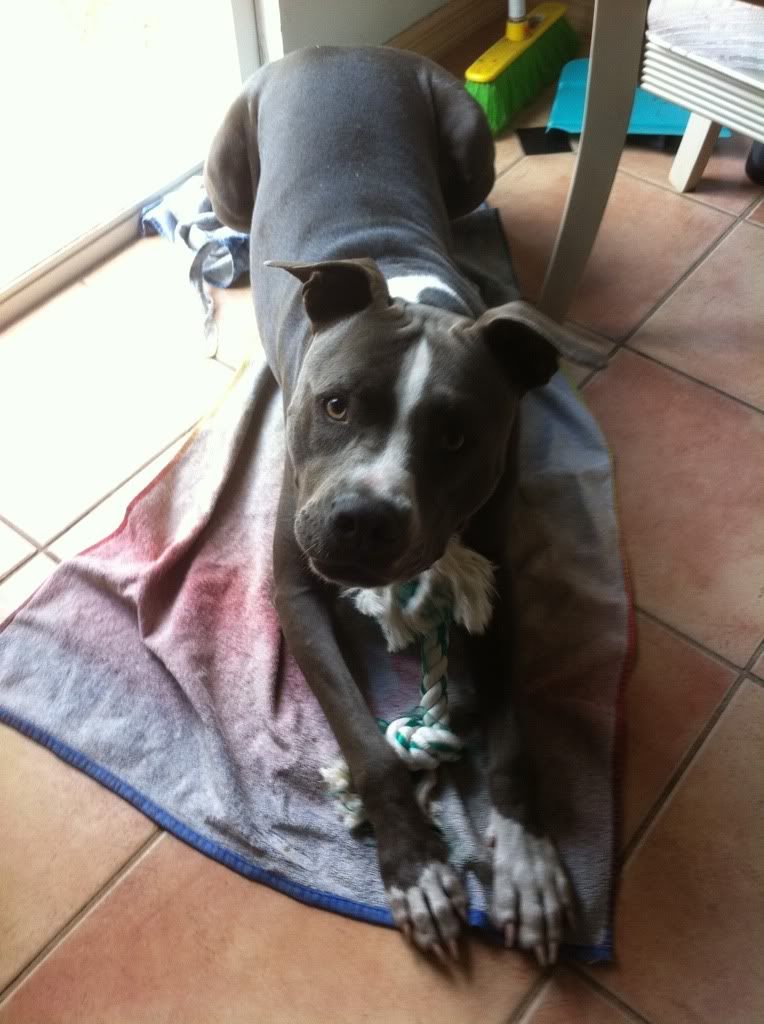 No not this one. This would be my first. His name is Marvin, a beautiful 2 year old blue pit-bull.
This is not the baby I am talking about but I just had to show him off since he is so beautiful.
Here is my beautiful 5 month old. I know that when he gets older he will keep me on my toes. I can see how determined he is. Even now when he wants something he tries to grab it.