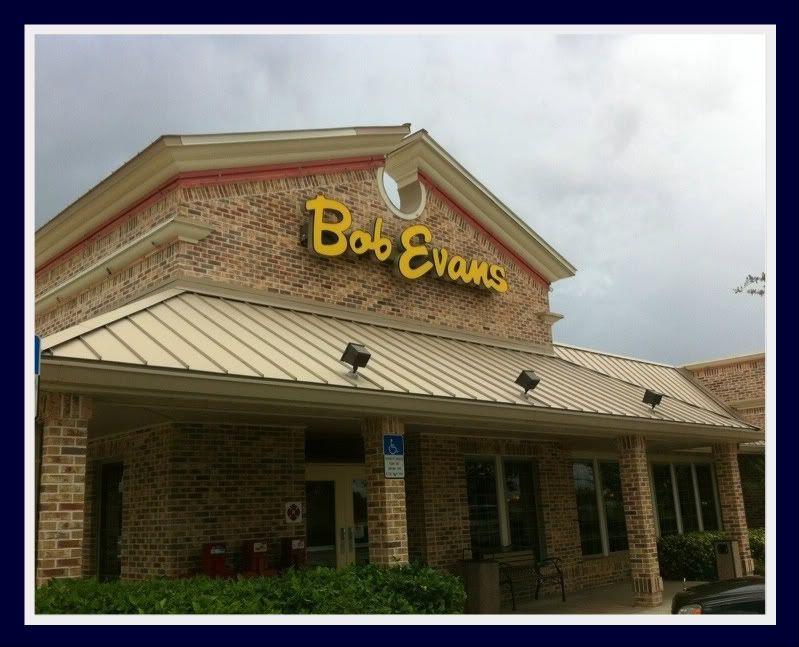 "Bob Evans Farms got its start when our founder, Bob Evans, began making sausage on his southeastern Ohio farm to serve at a 12-stool diner he owned in nearby Gallipolis in 1948.
As the reputation of Bob Evans Sausage grew, Bob Evans invited people to his farm in Rio Grande, Ohio. "There were so many people coming to the farm that we finally built a little restaurant in 1962 just to take care of them. It started out with only a dozen stools -- just a convenience place," Bob recalled."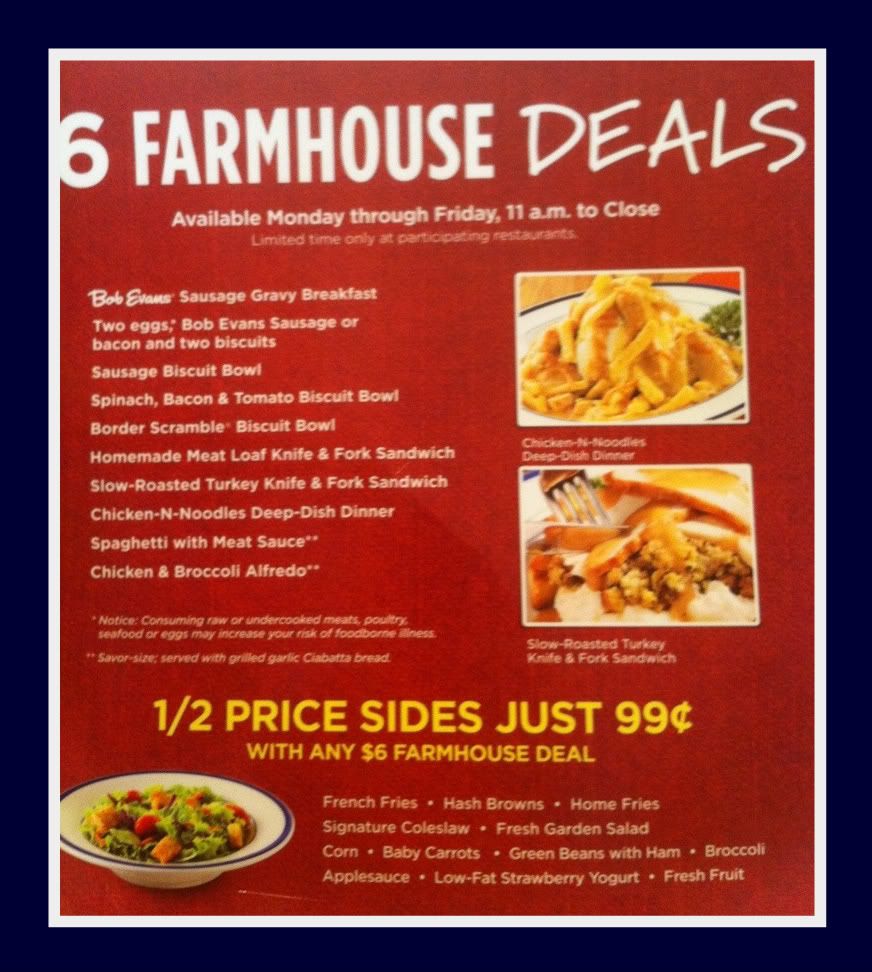 Bob Evans
introduced their new FarmHouse meals that are only going to cost you $6. You can't beat that price when it comes to taking your family out to eat. Available Monday through Friday 11 am to close. At participating locations only, you can choose from these great meals:
Bob Evans® Sausage Gravy Breakfast
Border Scramble® Biscuit Bowl
Chicken-N-Noodles Deep-Dish Dinner
Homemade Meat Loaf Knife & Fork Sandwich
Sausage Biscuit Bowl
Slow-Roasted Turkey Knife & Fork Sandwich
Spaghetti with Meat Sauce
Spinach, Bacon and Tomato Biscuit Bowl
Two eggs, Bob Evans Sausage or bacon and two biscuits
Chicken & Broccoli Alfredo
Along with their farmhouse meals they also have side items you can add only for .99.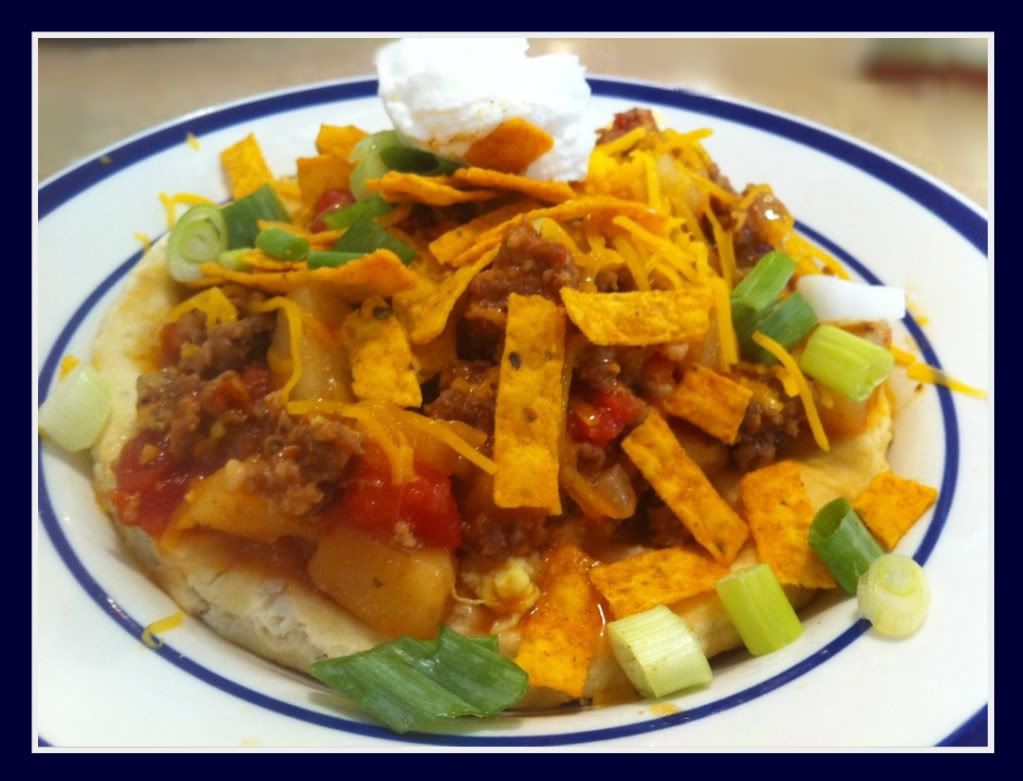 I ordered the Border Scramble biscuit bowl a delicious combination of spicy pepper jack cheese, crumbled sausage, home fries, diced tomatoes, and onions on a flaky buttermilk biscuit bowl.
Topped with sour cream, scallions, pepper jack cheese, and a spicy ranchero sauce. This is a very flavorful meal with a good amount of kick. It was really filling and I was only able to eat half the bowl and my side of fries. It was almost like eating a taco only better.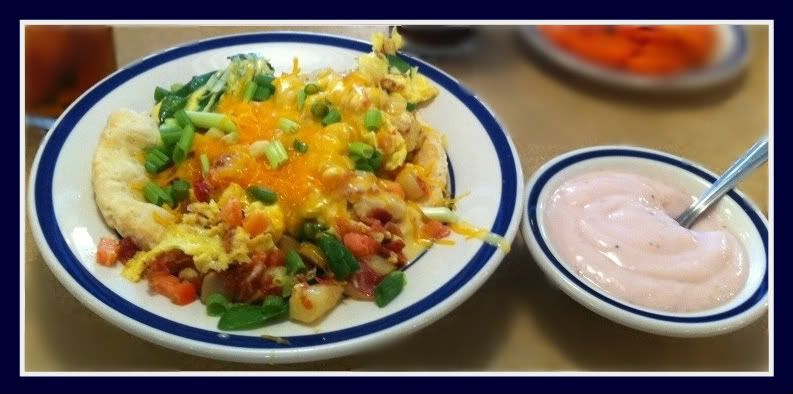 My husband ordered the Spinach, Bacon, and Tomato biscuit bowl. A blend of fresh baby spinach and bacon scrambled eggs and home fries on top of a flaky buttermilk biscuit.
Topped with hollandaise sauce, shredded cheddar cheese and scallions. I just had to steal a bite because it looked so good. It tasted good too. I don't normally like hollandaise sauce but this one tasted creamy and reminded me of these breakfast pizzas I like. As you can see he ordered a side of strawberry yogurt which didn't last too long after this picture was taken.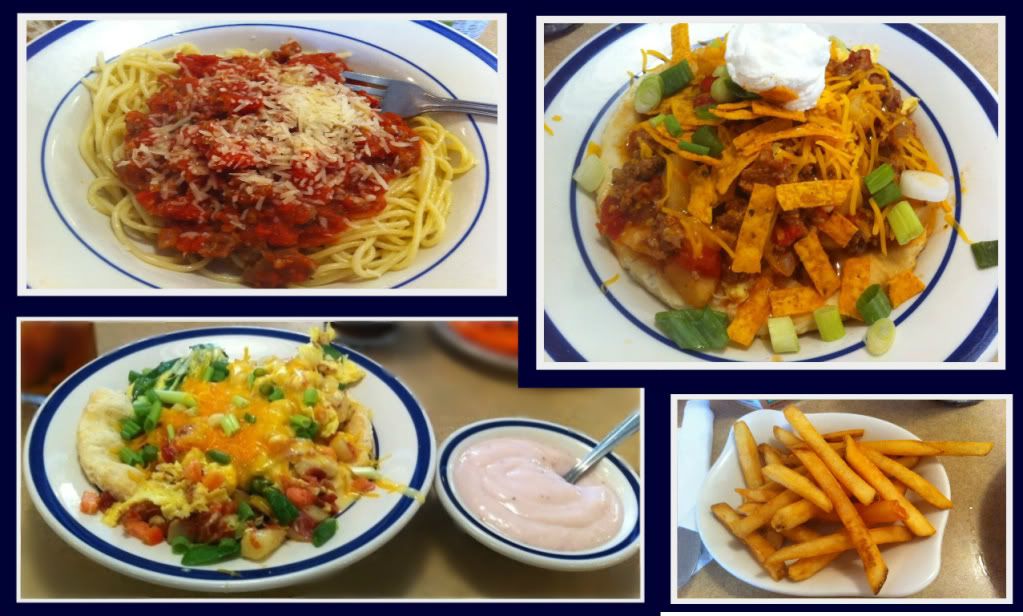 Overall our experience was great. The staff was friendly and even offered us drinks to go. I know when I go back to Bob Evans I am going to have a tough time deciding what I will eat. Both of these dishes tasted good and they make me want more.
Bob Evans is offering a couple prizes for a giveaway. One lucky reader will win a $25 gift card to Bob Evans restaurant and five other readers will win a coupon for a free FarmHouse meal.
I received a free sample from Bob Evans through working with blogfriendlypr to review, and I was under no obligation to review it if I so chose. Nor was I under any obligation to write a positive review or sponsor a product giveaway in return for the free product.