Ingredients
2 cups Roasted Corn
3 Tb Olive Oil
1 medium Onion, chopped
4 stalks Celery, including leaves, chopped
4 cloves Garlic, minced
8 cups Vegetable Broth
1/2 pkg (1 3/4 cups) Bountiful Black Bean Soup Mix
1 - 28 oz. can Tomatoes, diced
2 cups Butternut Squash, cut into large bite-size cubes
2 Bay Leaves
1 tsp Basil
1 tsp Thyme
1 tsp Oregano
1 tsp Smoked Paprika
Salt and Pepper to taste
For roasting the corn it is best to use frozen, however, all I had was canned. Preheat oven to 350 degrees. Spread the corn on a baking sheet and roast for 15-20 min stirring occasionally.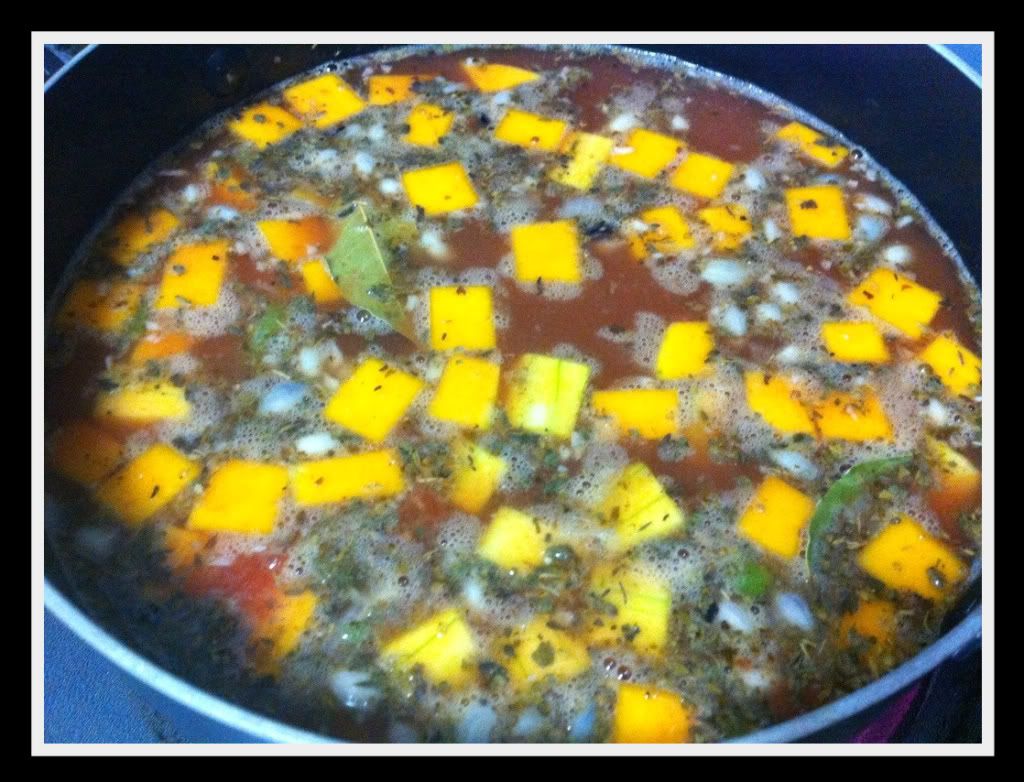 Heat oil in pot over med-high heat. Add the onions and celery and cook for 5-7 min. Add garlic and cook for one min. Stir in black bean soup mix, tomatoes, butternut squash, and roasted corn. Add the herbs and bring to a boil. Once the soup comes to a boil reduce the heat to a simmer. Cover with a lid and cook 1 1/2 hours, stirring occasionally. You can add more broth or water if too much is soaked up.
I found this
recipe on the back of
the bag of
Bountiful Black Bean Soup Mix . After making this I knew
I just had to share it with you.I really enjoyed this soup and that is saying something for someone who doesn't like beans. At least I thought I didn't like beans. The soup has great flavor and is a really healthy option, packed with lots of fiber and protein. This recipe makes a lot of soup so it is perfect for freezing.

Nutrition facts

 
Calories 280, Calories from Fat 50, Total Fat 6g, Saturated Fat 0.5g, Cholesterol 0mg, Sodium 640mg, Total Carbohydrate 49g, Dietary Fiber 13g, Sugars 8g, Protein 11g.
I received one or more of the products or services mentioned above for free in the hope that I would mention it on my blog. Regardless, I only recommend products or services I use personally and believe will be good for my readers. I am disclosing this in accordance with the Federal Trade Commission's 16 CFR, Part 255: "Guides Concerning the Use of Endorsements and Testimonials in Advertising."