Some days it is a struggle to want to cook. There are times where I just say let's get fast food because it's convenient. In reality it isn't fast or convenient. The time it takes to go get the food then come home to eat it is around thirty minutes. In that thirty minutes you can have a delicious warm bowl of Bertolli® Premium Meal Soups for two. These new soups only take ten minutes to make.
Ten minutes and dinner is done. No driving to get dinner or waiting in line. These Bertolli® Premium Meal Soups are of such great quality you would swear you were eating them at a restaurant.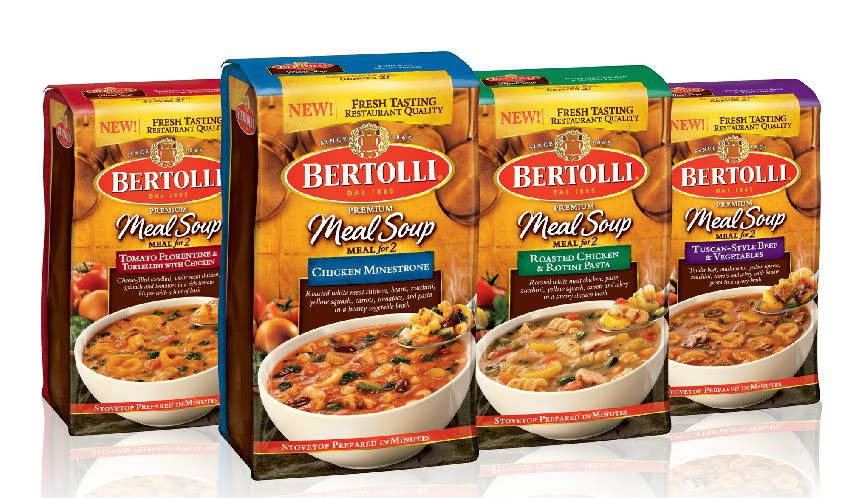 The Bertolli® Premium Meal Soups come in four delicious varieties: Chicken and Rotini Pasta, Tomato Florentine, Chicken Minestrone and Tuscan Beef & Vegetables. The soups are packed-full of fresh vegetables, perfectly-cooked chicken or beef, and hearty pasta.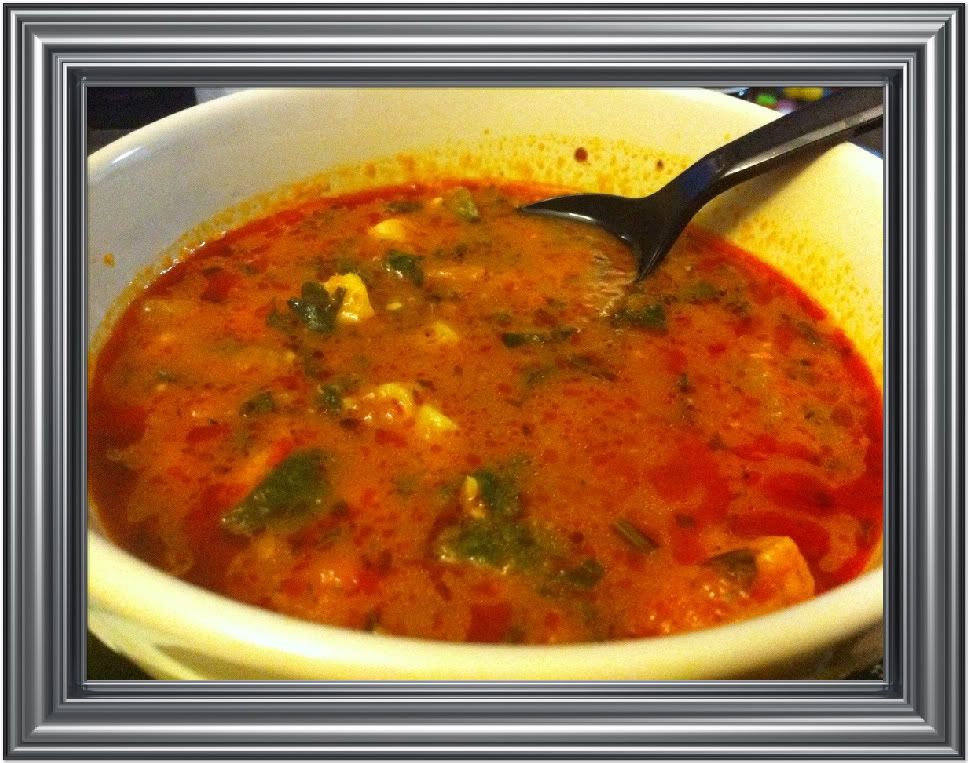 A nice hearty vegetable/tomato broth with roasted white meat chicken, beans, zucchini, yellow squash, carrots, tomatoes, and pasta.
My husband didn't care for this one much but that is mainly because he has issues with chunks of vegetables. Me personally, bring on the chunks. The zucchini was nice and big where you could actually get a taste of it. I love knowing that these soups have lots of vegetables and beans.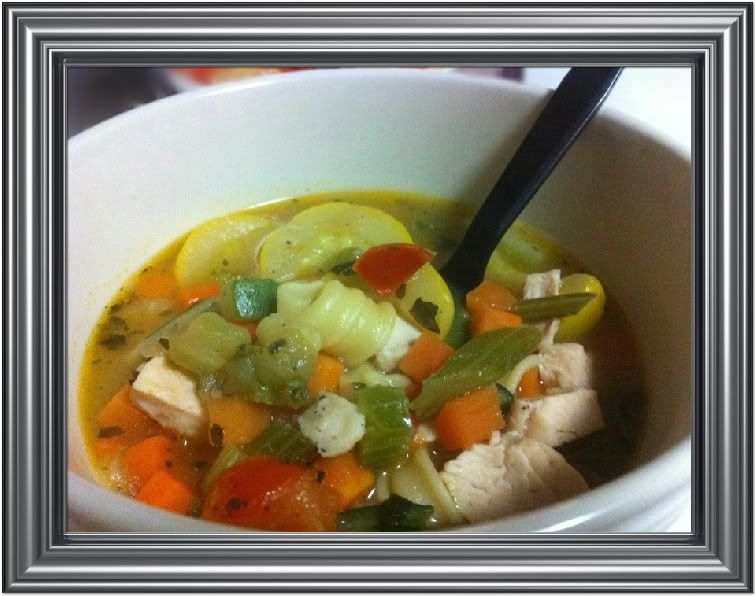 Roasted white meat chicken, pasta, zucchini,
yellow squash, carrots and celery in a savory chicken broth.

Tender beef, mushrooms, yellow squash, zucchini, carrots and celery with bowtie pasta in a savory broth.
I did not end up tasting this soup because we do not like mushrooms. I am sure that the flavor is great and restaurant quality just like the other three soups.
Cheese-filled tortellini, white meat chicken,
spinach and tomatoes in a rich tomato bisque with a hint of basil.
This soup is my favorite of them all. The tomato bisque is creamy with a touch of spice to give it a little kick. The broth is just so wonderful I could eat this soup without all the extra bits in it. Unfortunately, I was so captivated by the taste that I somehow forgot to take a picture of my favorite soup, so you will just have to trust me this is a must buy.
Bertolli® soups can be found in the freezer section of your local grocery store
Bertolli is offering one of my readers the chance to win this beautiful ladle and four tasting certificates so you can try these wonderful soups for yourself.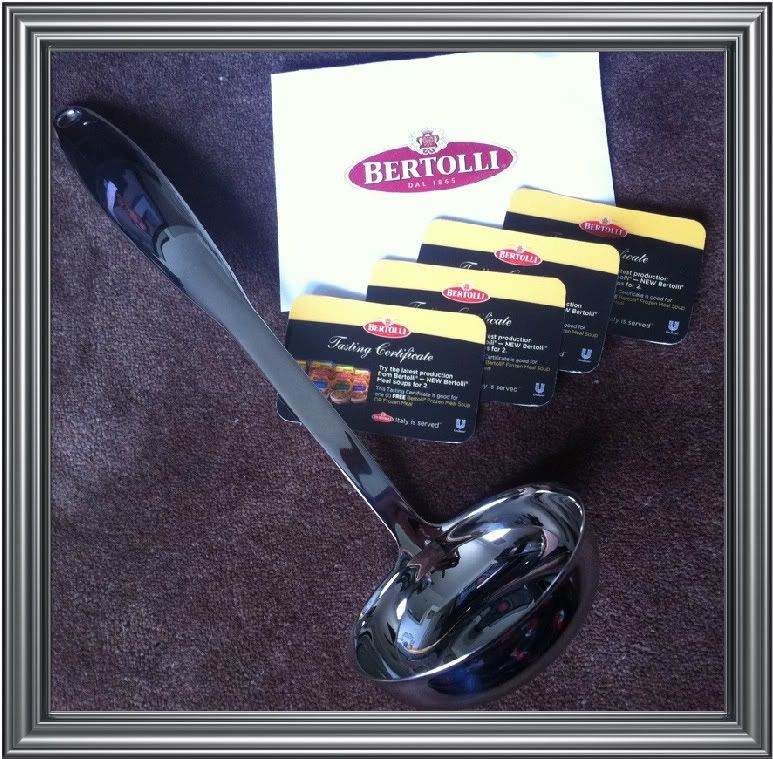 Enter below for a chance to win.
I received a package from Bertolli® while participating in the
Piazza Bertolli® Primi club.I was under no obligation to review it if I so chose. Nor was I under any obligation to write a positive review or sponsor a product giveaway in return for the free product.